We're Getting Mutants in the MCU - The Loop
Play Sound
Fightback

Official app art featuring the protagonist and a buddy
Developer
Ninja Theory
Publisher
Chillingo
Designer(s)
Unknown
Writer(s)
Unknown
Composer(s)
Unknown
Engine
Unity
Platform(s)
Apple and Android devices
Release date(s)
July 8, 2014
Genre(s)
Brawler / Beat 'em up
Mode(s)
Single-player
Rating(s)
17+
Media
App Store & Google Play
Website
ninjatheory.com
Fightback is a F2P brawler mobile game developed by Ninja Theory for iPhone and Android devices and published by Chillingo. This 80's-style beat 'em up is the studio's first attempt at making a game specifically for touch-screen devices, and was released on December 19, 2013.[1]
Plot
[
]
The game's story begins with the kidnapping of the protagonist's sister, Maggie, by a criminal organization set in a highly corrupt city. Due to the fact that they're above the law, the protagonist decides to take matters into his own hands. Because this time, it's personal...
Gameplay
[
]
The gameplay of Fightback gets the player inside all sorts of buildings while exploring the city, dividing each one into "floors", where waves of enemies appear to halt the protagonist's attempts to rescue Maggie. These waves of thugs will come on both sides of the screen and, although the character can't move, you can execute attacks by means of gesture-based touchscreen controls –tap for punches and swipe for kicks. There's also a "combo mode" where the protagonist can unleash devastating attacks.
There are also old-school weapon mechanics, allowing the player to pick up bats and other objects from fallen foes. There's also an upgrade system for the protagonist to improve his health, damage, clothing or tattoos; or you can choose from an array of firearms instead including pump-action shotguns, dual pistols, bazookas or a mini-gun. All these upgrades can be purchased with in-game currency or microtransactions.
Along with the Story Mode, there's also an "Endless" version with unlimited waves of thugs. It works both as a way to collect in-game currency and to compare the player's results with their friends in social media.[2]
Development
[
]
Shortly after DmC: Devil May Cry was released, Ninja Theory started developing Fightback. But it wasn't until around May 24, 2013 that Chillingo announced that was working alongside the studio to "ensure [that] their first title for the mobile market delivers a phenomenal experience". Dominic Matthews, Product Manager at Ninja Theory stated that "mobile and tablet gaming is a phenomenon that we just couldn't ignore as a studio, and we're very proud to be working with one of the industry's heavy-weights on bringing Fightback to market".[3]
Scaling down the project from what the studio was used to became central to success, as Ninja Theory wanted to avoid the usual traps of trying to build a console game for mobile. Chillingo accepted to help publish Fightback because of the studios' previous experience with action games: "certainly our experience in combat helped to steer the gameplay [...] but we really wanted to build a new title from the ground up specifically with the F2P model in mind".
As a bit of trivia, the project was firstly known as Badass, and the development team called that for months internally. Yet, when they went to register the name on the iTunes Store, they found it was already taken. Despite being changed to Fightback, those who participated in its development are still called the Badass Team like "some kind of A-Team knock-off".[4]
Reception
[
]
Fightback has reached 3 million downloads on iOS in Europe, Russia and the US, while going slightly wider on Android. While getting mixed to average reviews, it received an aggregated score of 57/100 on Metacritic.[5] Vandal Online praised "the control scheme and the load of content to unlock"[6], and Destructoid noticed that "the combo system is swift and fun, as you can basically tap the screen to juggle or pummel foes into oblivion".[7] However, most reviewers also perceived that the game focused too much on the microtransaction side, despite being "one of the coolest and most intense side-scrolling fighters on mobile".[8]
Trailer
[
]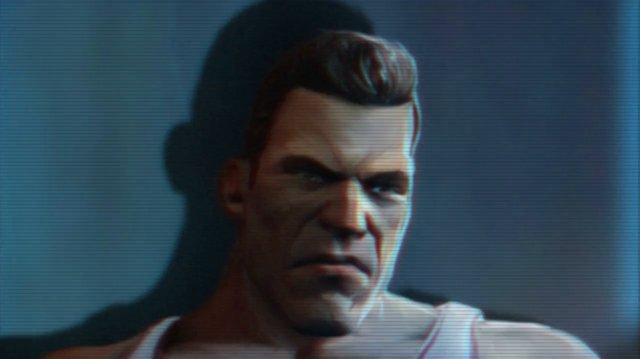 References
[
]